RAF Ibsley Watch Office
Wartime monument to human courage
Donate now to support this appeal

Last hope for this inspirational survivor
RAF Ibsley Watch Office once played a crucial part in Britain's fight against the dark forces of Hitler's planned invasion. The building at the former Second World War airfield in the New Forest now stands derelict and in peril.
From its runways, between 1941 and 1944, both RAF and USAAF airmen flew out into hostile skies to defend Britain with great courage and at huge personal cost.
The Watch Office itself is a rare surviving example of its type, with a Meteorological Section, large Crittall windows and a concrete viewing balcony. Its survival is remarkable, but it is in a state of extreme dereliction.
Ibsley was the setting for the seminal war film The First of the Few, starring Leslie Howard and David Niven and featuring serving pilots and officers.

A rare surviving example of its type, the Watch Office is in an extreme state of dereliction.

The Watch Office in July 1944, in use by the 9th USAAF, 367th Fighter Group.

With your help we can still salvage this vandalised and crumbling remnant of wartime history.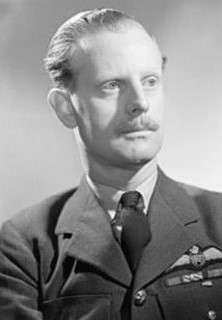 "Although it had a very short life, what a life it had to tell as both an RAF Fighter Station and United States Army Air Force Fighter base… what a magnificent contribution Ibsley made to the defence of England in those turbulent wartime days." Wing Commander Christopher 'Bunny' F Currant (1911-2006), DSO. DFC and Bar, Croix de Guerre Station, Commander at RAF Ibsley 1941-1942
How your donation could help
£500

could help replace lost and damaged Crittall windows with energy efficient equivalents

£125

could support repairs to the unique concrete viewing balcony

£60

could support the sensitive repair of crumbling and damaged brickwork

£30

provides a tin of paint to replicate the wartime decorative scheme
Help rescue this precious fragment of wartime history
It must have seemed to many in the summer of 1940 that the world was about to end. Later that year newly constructed RAF Ibsley became a crucial link in the chain of Britain's air defences. Now, with your support we can rescue this precious fragment of wartime history.
From these windows airmen and officers hopefully waited for the safe return of their squadrons.

It was once a busy control room, its full height Crittall windows in-tact.

A series of fighter squadrons were stationed at Ibsley.

Their Hurricane and Spitfire aircraft were fuelled and ready to fly.

The same wide sky, reflected now in the peaceful lakes, was once filled with the roar of fighter planes.

Many would never return. But those that did remember the camaraderie of Ibsley with fondness.

The Watch Office at Ibsley included a Meteorological Section.

Readings were typically taken by WAAF and informed local aircraft movements and the national Met Office.

The airfield at Ibsley has long since become scenic lakes and woodlands.

A skilled and careful restoration would make this derelict building a wonderful Landmark for eight.

Rubble from bombed-out buildings was used as hardcore for the runways.

Personnel lived in purpose-built dispersed accommodation around the airfield's perimeter.
Other ways to donate
By phone

Please call us on 01628 512124 to make a donation over the phone.
By post

Please mail any donations by cheque or CAF voucher to:

RAF Ibsley Appeal
The Landmark Trust
Shottesbrooke Park
Broadmoor Road
White Waltham
Maidenhead
SL6 3SW
Leave a gift in your Will

We depend on the generosity of individuals, and gifts in wills play a vital role. Every gift, small or large will help protect important historic buildings, as well as the flora, fauna and marine life on Lundy.